About Sajith Sasidharan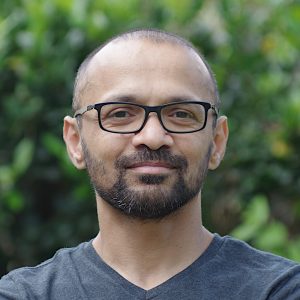 Sajith is a Distributed Systems Software Engineer with RENCI. Prior to joining RENCI in 2022, he worked on a variety of software projects (software security, storage systems, data transfer tools, internet telephony, embedded
systems) for a variety of organizations, including Fermilab's Network Development Group. He is interested in free/open source software and functional programming.
In his free time, he putters around the house and outside, sometimes dabbling in photography, sometimes dabbling in gardening or some such seasonal fancy,  sometimes wondering about the great vast universe and his minuscule place in it. At home he reports to a very smart spouse and a very smart cat.