Project Description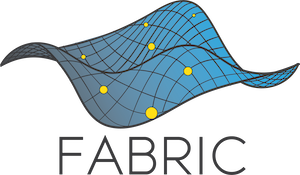 FABRIC is a unique national research infrastructure to enable cutting-edge and exploratory research at-scale in networking, cybersecurity, distributed computing and storage systems, machine learning, and science applications.
It is an everywhere programmable nationwide instrument comprised of novel extensible network elements equipped with large amounts of compute and storage, interconnected by high speed, dedicated optical links. It will connect a number of specialized testbeds (5G/IoT PAWR, NSF Clouds) and high-performance computing facilities to create a rich fabric for a wide variety of experimental activities.
FABRIC has an international extension project funded through NSF IRNC program called FAB (FABRIC Across Borders) with sites in Amsterdam, Bristol, CERN and Tokyo.
Main Project Website